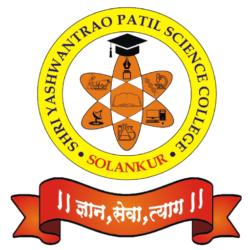 Shri Yashwantrao Patil Science College (YPSC), Solankur was established in 2009 and received State Governments Grant-in-Aid in 2013. It is accredited by NAAC in 2017. The college has organized various State Level workshops/seminars. It has successfully organized two National Level Conferences, three International Conferences.
The college is based nearby the riverside of Dudhganga, a hilly rural area of Radhanagari tehsil in the Kolhapur district of Maharashtra. It is the only science college in the tehsil. Being the mountainous rural area, to meet the barrier in higher education and to remove the inequities in access to education amongst various social groups, the foundation of Sanstha pillared under the competent guidance of Hon. A. Y. Patil saheb.
Shri Vyanknath Shikshan Prasarak Mandal, Solankur was established in 1996. Starting with primary, highschool, junior college of arts & science; the senior college started in the year 2009 with the mission to sensitize the students to ethical, social and cultural values to make an enlightened nation and strive for mass welfare and happiness through spread of education. The college is committed to meet the educational and societal needs of the hilly rural area which will help to build up the humane nation under the skilled leadership of college Chairman Hon. R. Y. Patil saheb.